4 tags
3 tags
1 tag
"…I don't really buy the male gaze thing anymore. I've never..."
– Cecily Brown, Vogue, Feb 2013
3 tags
2 tags
3 tags
2 tags
2 tags
Interesting Opportunity to put your work in MOMA.
Deadline:
Apr 012013
Call for Submissions:
Make a One-Minute Abstract Video for MoMA's PopRally
POSTED BY: PopRally MoMA | Wed Mar 13th, 2013 10:06 a.m.
LOCATION: The Museum of Modern Art
0 PopRally Presents ABSTRACT CURRENTS
AN INTERACTIVE VIDEO EVENT SUNDAY, APRIL 7, 2013
8: 00 P.M.–11:00 P.M.
MoMA CALL FOR SUBMISSIONS! In conjunction with the exhibitions Inventing Abstraction, 1910–1925 and Abstract Generation: Now in Print, PopRally invites you to channel your own ideas of the abstract through video! Create a one-minute video exploring abstract forms of any kind, then follow the directions below to upload it to our dedicated Vimeo group. Use a camera, use your phone, or use an app. The videos will be played on various screens and projections in MoMA's lobby and on the Marron Atrium walls during a special party on Sunday, April 7. Dream Pop queen Tamaryn will DJ the event, providing a hypnotic soundtrack to the collectively built abstract videoscape. To submit your video and have it shown at the event: -Sign in to your Vimeo account or create a new account at vimeo.com. You must comply with the Vimeo Terms of Service. -Go to the event group page at vimeo.com/groups/PopRallyAbstract and join! -Go to "Upload a Video." For help with uploading, please visit the Vimeo Helpcenter. -Add your video to the "PopRallyAbstract" group.
The deadline for submissions is Monday, April 1
7 tags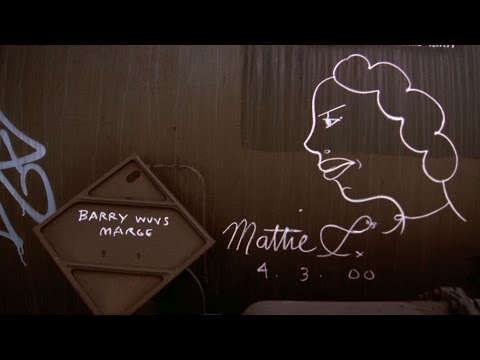 2 tags
Where were today's digital feminists in 'Women Who... →
The PBS documentary on feminist history was inspiring – until it reached the present day.
4 tags
4 tags
3 tags
4 tags
Why 'Makers' Is a Film Every Woman Should See →
"Makers: The Women Who Make America, a comprehensive and fascinating look at the women's movement from the 1950s to the present day, narrated by Meryl Streep."
5 tags
Andrea Mary Marshall: "Gia Condo"
nycartscene: thru Feb 16: "Gia Condo"  Andrea Mary Marshall Allegra LaViola Gallery, 179 East Broadway, NYC Wed-Sun, F train to East Broadway or 4,5,6,N,R to Canal St. In her thirteen Mona Lisa paintings, Marshall duplicates the material and size of da Vinci's original, while altering the composition significantly. Marshall draws inspiration from the renderings of Dali, Duchamp and Warhol as...
2 tags
3 tags
4 tags
1 tag
"I want everything from life. I want to be a woman and to be a man, to have many..."
– Simone de Beauvoir
4 tags
Watch
celiarowlsonhall: Celia Rowlson Hall's Si Nos Dejan examines marriage through more experimental narrative technique, though to equally potent effect. Rowlson-Hall is a remarkably talented dancer and choreographer, and this training allows her to access a purely kinetic emotional language that's riveting to watch. Her short film Prom Night, in which Rowlson-Hall re-enacts various iconic blondes,...
1 tag
2 tags
3 tags
Dancing Queen Directs: Filmmaker Celia... →
My latest piece on Huffingtonpost.com/Arts on the very talented dancer, choreographer and filmmaker Celia Rowlson-Hall. 
Meet the woman battling Japan's whaling fleet in... →
3 tags
2 tags
3 tags
2 tags
4 tags
Cate Parr: Pretty watercolor fashion illustration
ruineshumaines: Cate Parr, http://www.cateparr.com Sources: Everyday Rainbow, Cate's Etsy
2 tags
4 tags
Will Kentucky Embrace Ashley Judd's Progressive... →
One step closer! Suck it Mitch McConnell, let's do this.
2 tags
nycartscene: Margaret Morrison  "Child's Play"  Opening Reception Dec 1st: Woodward Gallery, 133 Eldridge St., NYC Morrison's witty new body of work is the second in her series of larger-than-life oil paintings. When we last experienced Morrison's realistically haunting images, candy and confections exploded in enormous proportions with exquisite color like cadmium red.  Her next...
4 tags
Watch
A filmmaker friend of mine recently turned me on to Celia Rowlson Hall's super sassy and original performance art/choreography/filmmaking. If this is what she can do with a pair of shoes and some glitter, I'd love to see what she'd do with a big Hollywood budget. Love. directedbycelia: watch me demolish a city, perform in a broadway show, stroll through the jungle and turn...
3 tags
3 tags
6 tags
Twin Sister Art Act
I love sister artists, Vanessa and Alex Prager come to mind immediately. Today I'm inspired by multi-media, multi-talented twin sisters Amber Chavez and Ashlie Chavez. Working from Los Angeles, both Amber and Ashlie are photographers, and Ashlie is a fine artist specializing in collage and drawings as well. From their bio: "[They]…work as a collaborative team, basically an...
3 tags
2 tags
7 Inspirational Female Photographers You May Not... →
3 tags
2 tags
2 tags
3 tags
1 tag
Omaha schoolgirl dresses as a different historical... →
This is how Stella Ehrhart, age 8, decides what to wear for school. She opens her closet. She opens her book, "100 Most Important Women of the 20th Century." And she opens her mind….
4 tags
3 tags
2 tags
New Drawings by Vanessa Prager
vanessaprager:
3 tags
"I've got two daughters, and I want to make sure that they have the same..."
– President Barack Obama